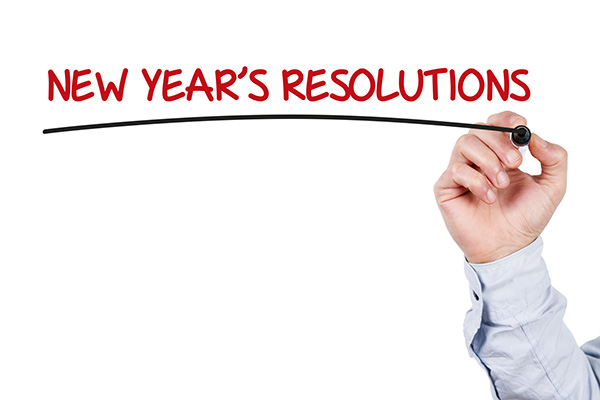 A new year means new changes, and of all the New Year's resolutions you want to accomplish, fixing your finances should be included. Whether you're struggling with credit problems or day-to-day budgeting, let's work on starting the New Year on the right foot.
As nonprofit organizations run by members of your community, credit unions offer advice and resources to help you out of financial situations. Credit unions offer lower interest rates, debit, credit and savings account services, and even loan and credit counseling. At VFCU, we'll even show you how to set a budget and keep track of your finances.
Establish Your Budget
The best way to start managing your finances is by establishing a budget and practicing money-savvy habits. Check these out:
Maintain your savings account for emergencies.
Pay off your debt starting with the highest interest card.
Evaluate your spending habits to pinpoint where changes can be made.
Keep your receipts and balance your checkbook regularly.
Withdraw a set amount of cash to use for weekly purchases.
Share the financial responsibility and good habits with your partner. There are a few factors that could affect your credit score that you may not know about (will be detailed below).
Download budget-friendly apps to help you manage your bills and spending.
If your credit score is a little less than perfect, and it's a resolution of yours to fix it, take the following tips into account. These simple pointers can increase your score over time and let you know what to keep an eye on:
Open Accounts – Any unsettled accounts can linger on your credit report. Make sure to settle them as quickly as possible.
Unused Credit Cards – Closing a credit card or not using one you currently have looks negatively on your credit. Try to use it even for small purchases if possible and pay it in full before interest starts adding up.
Owing the IRS – If you owe taxes, the IRS will get their money however they see fit, whether it is by liens or garnishing your wages. These actions to collect taxes can wreak havoc on your credit. Talk to a financial advisor to settle unpaid taxes with the IRS before things get messy.
Excessive Credit Checks – The more times you have your credit checked to open accounts, the worse it looks on your report. Make sure that a credit check is absolutely necessary.
Let's Get Started
For more information about how a credit union can help you establish a budget or improve your credit score, contact Brownsville's top credit union, Valley Federal Credit Union at (956) 546-3108.