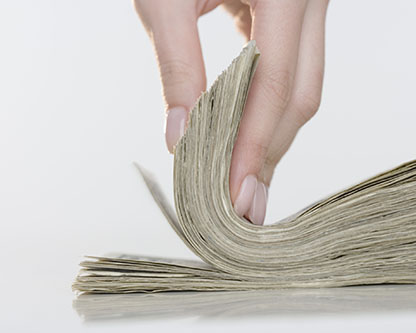 People open savings accounts for a multitude of reasons. Whether you're looking to profit from your savings or simply want to put aside money for a rainy day, starting an account with a credit union is definitely a smarter and safer option. Stop hiding your money in a piggy bank or under your mattress and learn why opening a savings account is beneficial for you.
Rainy Day Fund
Most financial experts recommend keeping between three and six months' worth of living expenses set aside as an emergency fund. The amount varies depending on your specific situation, but a financial emergency entails a sudden loss of income for an unspecified time period.  The best way to go about this is to set up a savings account with a credit union. Set aside a certain amount every week, biweekly or monthly for a deposit into this account. A savings account allows you to access your money when you need it most.
Earning for Your Savings
When taking out a loan from a credit union, for example, the interest rate is what you pay for the money you borrowed. When putting money into a savings account, the interest rate placed is what the credit union is giving you for the money you save. Over time, the money you set aside will accumulate interest. The bigger your balance, the more interest you earn. Getting money for money you don't spend is pretty great, don't you think?
Insure Savings
Security is one of the best benefits of maintaining a savings account. Essentially, your money is insured and protected. When you open a savings account with a credit union, the institution is subject to the National Credit Union Share Insurance Fund (NCUSIF), which will insure your account for up to $250,000.
Forming Healthy Habits
As a parent, you can open a savings account for your child if they're under 18 years of age. Starting them early encourages good financial practices later in life as well as financial support during their schooling. As an individual, a savings account will help you become more financially stable as you learn to balance your savings with other usual expenses.
Start Saving Today
Whether you're a college student, starting a new career or have a family, investing in a savings account is a wise decision for your financial future. For information about opening a savings account with Valley Federal Credit Union, contact our Brownsville branch at 956.546.3108 or visit any of our locations.